ABOUT US
HCI staff keeps up with the latest developments in horticulture and tree care, such as the use of growth regulators, more efficient irrigation systems, organic and bio-friendly pesticides, drought tolerant plants and new turf varieties.
We attend conferences on the mainland and in Hawaii and keep up with several professional magazines. We work closely with the University of Hawaii's Tropical Agriculture Department, the Cooperative Extension service, The Outdoor Circle, Kauai Landscape Industry Council and the Kauai Invasive Species Committee.
HCI is fair, honest and a professional organization that believes in providing good value for your dollars. If we cannot save you time, money and energy, then we have not done our job.
Our fee schedules can be set up either as hourly, by the day, or by the job.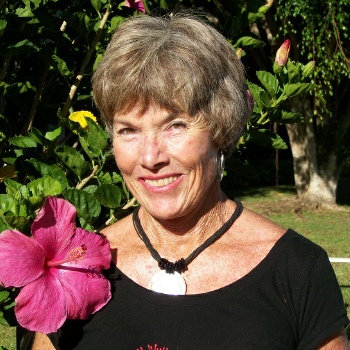 Maureen Murphy, Owner/Consultant
A Sampling of Clients
Mauna Kea Beach Hotel - Big Island
Hualalai Resort - Big Island
Kanaloa at Kona Resort - Big Island
The Point at Mauna Lani Resort - Big Island
Champion Ridge at Mauna Lani Resort - Big Island
The Islands at Mauna Lani Resort - Big Island
Kamaole Sands - Maui
Kaha Lani Resort - Kauai
Princeville Hotel - Kauai
Princeville Corporation - Kauai
Poipu Kai Resort - Kauai
Hanalei Bay Resort - Kauai
National Tropical Botanical Garden - Kauai
Kaluakoi Resort - Molokai
Mauna Luan Condominiums - Oahu
Hilton Hawaiian Village - Oahu
Walt Disney World - Orlando, Florida